Pressure Washing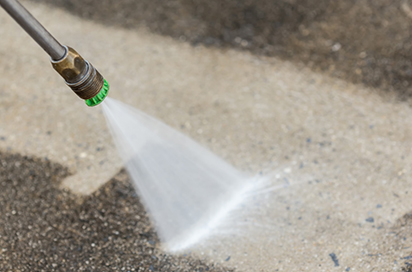 Whether it be the home or place of business, a nice and clean-looking exterior must be maintained all year round. Exterior surfaces of walls and the ground, outdoor furniture, and property extensions can all greatly benefit from power washing.
At Dhillon Bros Paving, we use top-quality pressure washing machines to give your property a clean and well-maintained look by clearing off and washing away dirt, lime, hard spots, and all types of left of residue and remnants without the use of any harsh cleaning agents. Pressure washing is safe, easy, and effective and can be used to clean anything that has a horizontal surface and is solid such as pavement, driveways, sidewalks, outdoor walls, patio furniture, staircases, fencing, and decks. Pressure washing is very versatile and works well to clean surfaces made of vinyl, concrete, and brick as it easily cuts through dirt, oil stains, moss, hard-water stains, and mildew almost effortlessly.
A well-maintained property easily stands out not just aesthetically but also provides a boost to your property's value. For all types of residential, commercial, and industrial pressure washing jobs in Richmond, Vancouver, Burnaby, and all throughout the Lower Mainland give us a call today!